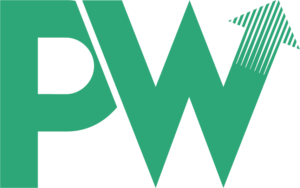 The cling masterbatch market leader
THE WORLDWIDE POLYISOBUTYLEN (or PIB) masterbatch
PW is a specialty masterbatch product​ – gathering Cling Performances, high quality consistency and Polytechs knowledge in reaching the right effect with the right dosage inside the right recipe.  Its main active agent is Polyisobutylen (or PIB). The carrier is PE-based​. The pellets / granules are described as non-Sticky / Free-Flowing Pellets​ – offering outstanding Cling Properties​. Polytechs offers 3 Commercial Grades – Supplying them by itself & Its distribution partners – cumulating more than 30 years of Experience in Stretch Cling Films.
PW story
​
The PW product range is the Pionneer & Worldwide Market leader of Cling Masterbatches for over 30 years.  ​
​Polytechs, the producer of PW, is the holder of an unique liquid injection technology – allowing Liquid PIB integration at more than 70% within a solid PE matrix – giving free flowing pellets and various technical properties recognized by the whole stretch film industry.
General specifications
What is PW
PW is designed to produce stretch film from PE carrier, LDPE or other polyolefins for the applications of pallet wrap, silage wrap and food wrap. It can be used in bot blown or cast film process.
Form
PW is based on LLDPE carrier, dried and non sticky pellet.
Applications
PW is designed for blown & cast films, and is working with monolayer and multilayer films structures.
Food contact
PW is food contact compliant for Europe, United States, China, and Japan.
Resins
PW is compatible with LDPE, LLDPE, HDPE, EVA, PP and. TPE.

The worldwide reference and the market leader of cling masterbatch.
Balanced peel & lap properties, and good retack & noise level.
Reinforced 02 permeability resistance and improved puncture resitance.

Unique reference on the market (70% PIB).
Strong lap properties, down to 20% less in dosage instead pW60.
Fast tack and cling effects, very sensitive storage temperature.

Peel & noise booster, new and unique reference on the market.
Strong peel cling properties, 2.5 times higher than liquid PIB.
Stronger retack ability and noise level, up to 10 times than liquid PIB.
Discover the cling leader